Back to one of the star product of Ateliers C&S Davoy!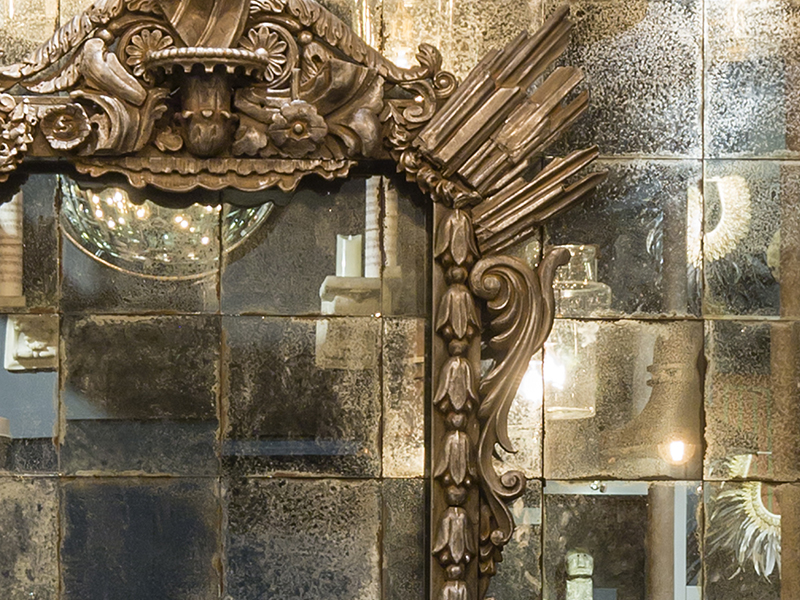 Taking our inspiration from our elders and the way they decorated the famous Parisian cafés of the 19th century, our mirrors, sold in square meters, are totally handmade and naturally oxidized thanks to traditional crafts and techniques, using rain water and sunlight.
This is a product of exceptional quality to display according to your own taste and which when used on a whole wall, looks absolutely spectacular!
Used in large rooms, or even in small rooms, a mirrored wall pushes the boundaries and gives a feeling of infinity. It increases the volume of a room, illuminates the space, renders it exquisite.
Whether it is used with a classic or modern feel, its authentic patina will give a unique style to your design.
One lot consists of 16 square mirrors covering 1sq.m, to be glued into place.
One square mirror: 25x25cm - Ref. : OD567/MI2