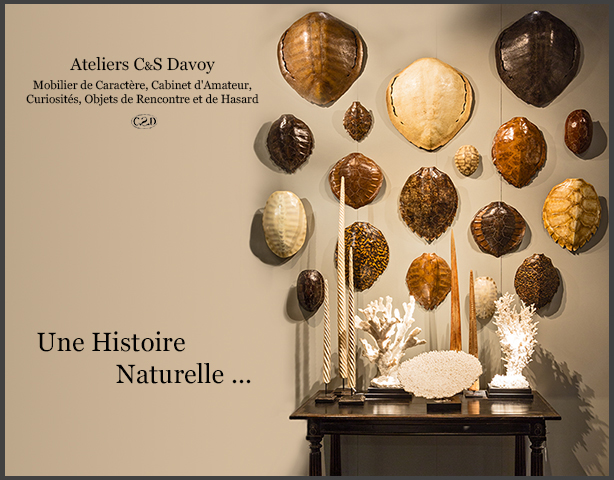 His travel, his thirst to discover the world and the magic of the unknown has always impassioned Man, it has developed his curiosity and his desire to collect.
This passion which opens the path for all unusual objects, and amateurs' cabinets, equally called "the room of wonders", reminds us of our first childhood discovery's and founded myths. We have all started our own collections with a precious stone found in a river bed, seashells carefully chosen on a beach, priceless treasures…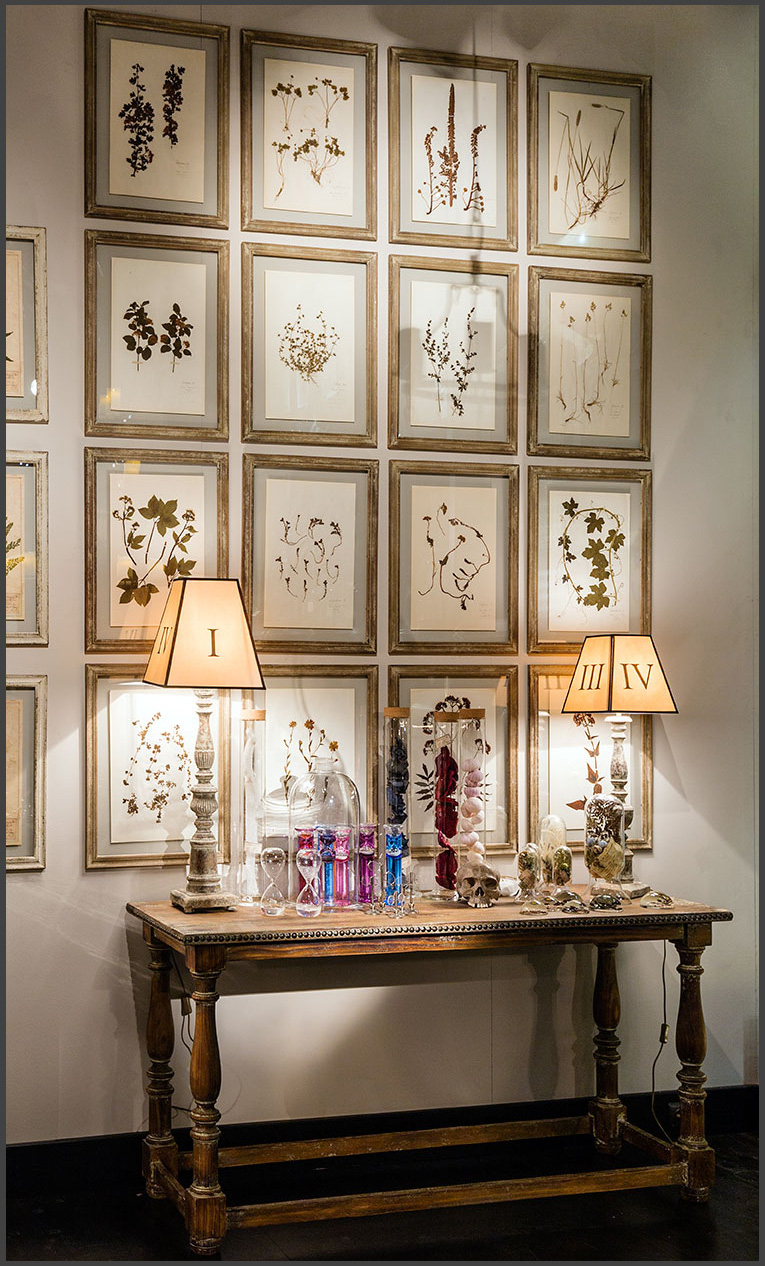 From the Renaissance to the French Revolution, Princes and Lords were fascinated by the Curiosity Cabinets and the unusual items collecting them to decorate their dwellings and castles, becoming real museums.
All possible themes can be found in these cabinets.
An ode of life, allowing the discovery of the animal and vegetable world, a contemplation of sublime sculptures with the great masters of art, exploring the oceans, far off destinations and their primitive cultures, a hymen to death and its vanities.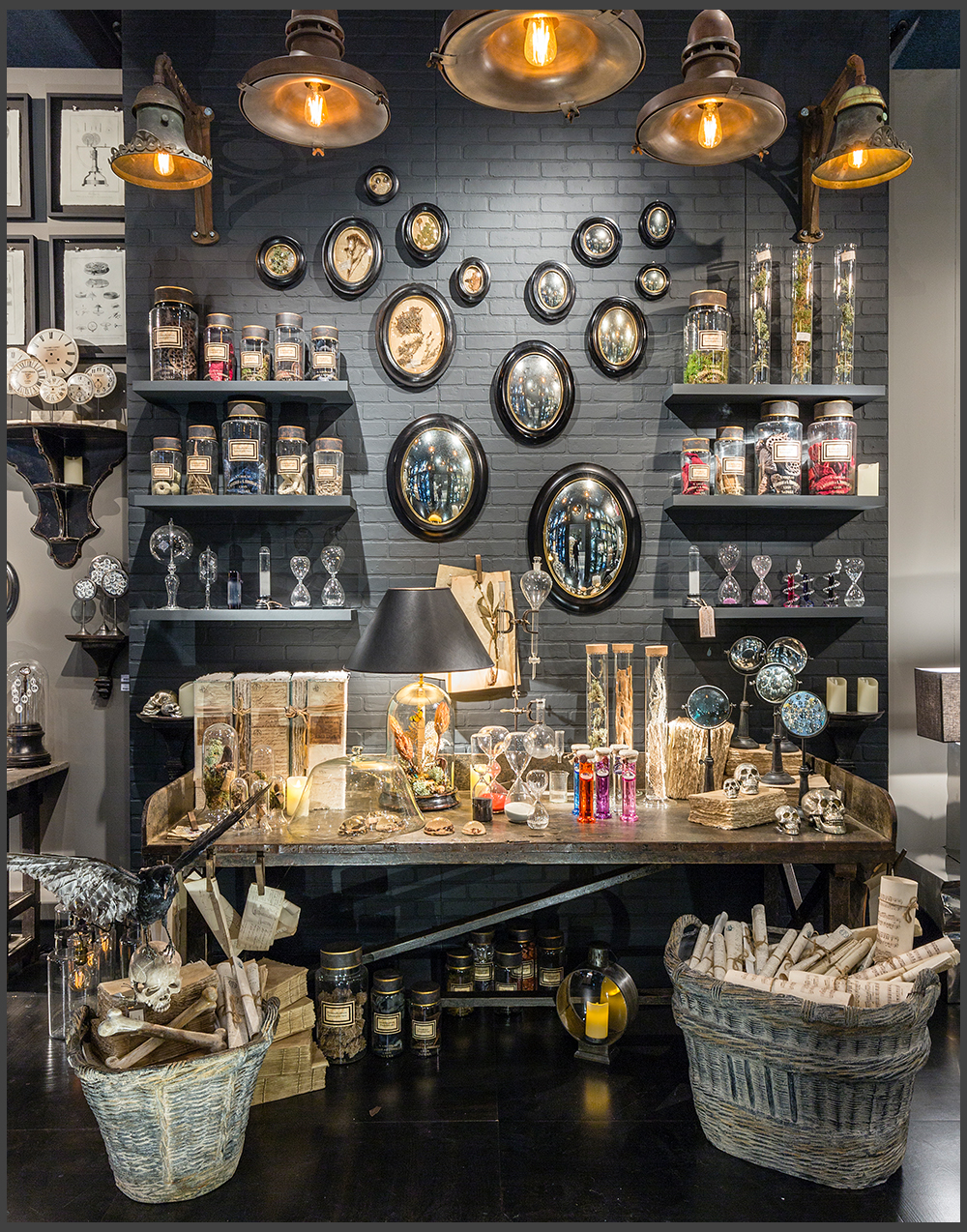 In their Curiosities Laboratory and amateur's cabinet, the Ateliers Caroline and Stéphane Davoy allow you to travel and share their artistic intimacy, floating between collectionner, artist and amateur, in love with beauty, nature and the unusual.
Today's invitation, through our collection of character furniture, chance and curiosity items, is to discover: